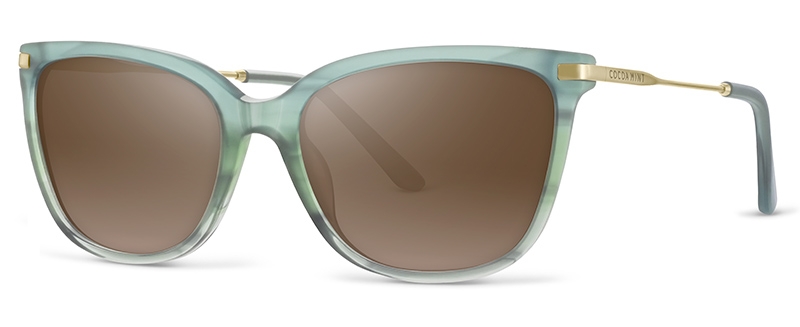 Please select product options
Collection available at each practice
Frame measurements are listed in mm (millimeters)
If you wear glasses and have a pair already, check the inner side
of the temples (arms), you may find the size information stamped.
Our Cocoa Mint collection has something for everyone, with a range of different shapes, sizes, and colours. The Sunglasses range is easy to wear and perfect for holidays. This ladies CMS 2097 plastic frame comes in colour c1 green and is available on our online shop. If you need any help with your choice, please get in touch. Our expert team are here to help.
Colour: C1 Green
Gender: Women